Booking from 4pm Mon, Wed, Fri, Sun.
Booking from 1pm Sat, Tues, Thu.
Ticket Prices: Luxury Seat: £20 .00/ Sofa for Two: £40 .00/ Standard Seat: £17.00 / Concession Seat: £14.00. Membership Discount of £3.00 applies.
Please note prices from 1st September:
Luxury Seat £22/ Sofa for Two £44/ Standard Seat £18 / Concession £15.

USE THE DOTS AT THE BOTTOM TO VIEW MORE PRODUCTIONS FROM THE BOLSHOI
In spite of each of their families being merciless enemies, Romeo and Juliet are deeply in love. The rivalry between the Capulets and the Montagues will cost Mercutio's life, causing Romeo a desire of vengeance for the loss of his friend... The star-crossed lovers' tragic fate inspired Prokofiev a remarkable cinematic score, from the delicate theme of Juliet to the ominous Dance of the Knights. Bolshoi stars Ekaterina Krysanova and Vladislav Lantratov wholly embody the two eternal lovers in Alexei Ratmansky's stunning evocation of love at first sight.
Recorded Live.
Sunday 29th March : 3.00pm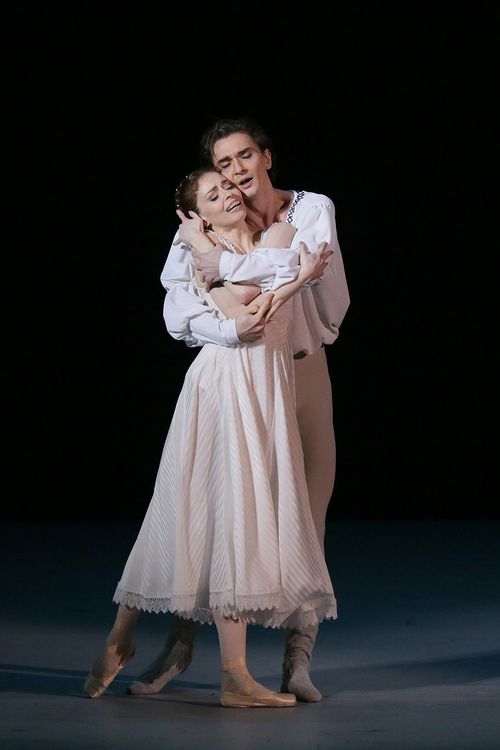 This opulent triptych was inspired by Balanchine's visit to the famous jeweler Van Cleef & Arpels on New York's Fifth Avenue, celebrating the cities and dance schools of Paris, New York and St. Petersburg, each bound to its own precious stone: emerald, ruby and diamond.
Balanchine built an homage of captivating beauty to the three dance schools that had forged his style, each represented by a contrasting gemstone. Jewels offers a unique occasion to enjoy the genius of choreographer's visually captivating work performed by some of the world's most dazzling dancers.


Sunday 19th April : 4.00pm